This image shows the conditions of the labor camps many Latino Americans were working in during the mid-20th century. The housing pictured is clearly poorly constructed and to some degree, dehumanizing. Additionally, this image shows that poor conditions for Latino/Bracero workers was a problem for over a decade before the Government report described in primary source 4.
The photographer, Floyd Halleck Higgins, appears to have been a freelance journalist who was hired to photograph the lives of Bracero workers. He was noted to have been interested in portraying the "social" aspects of the lives of Braceros. His work seems to be an attempt to honestly portray the conditions they were working under. The description of Higgins and his work can be found in the second listed source.
---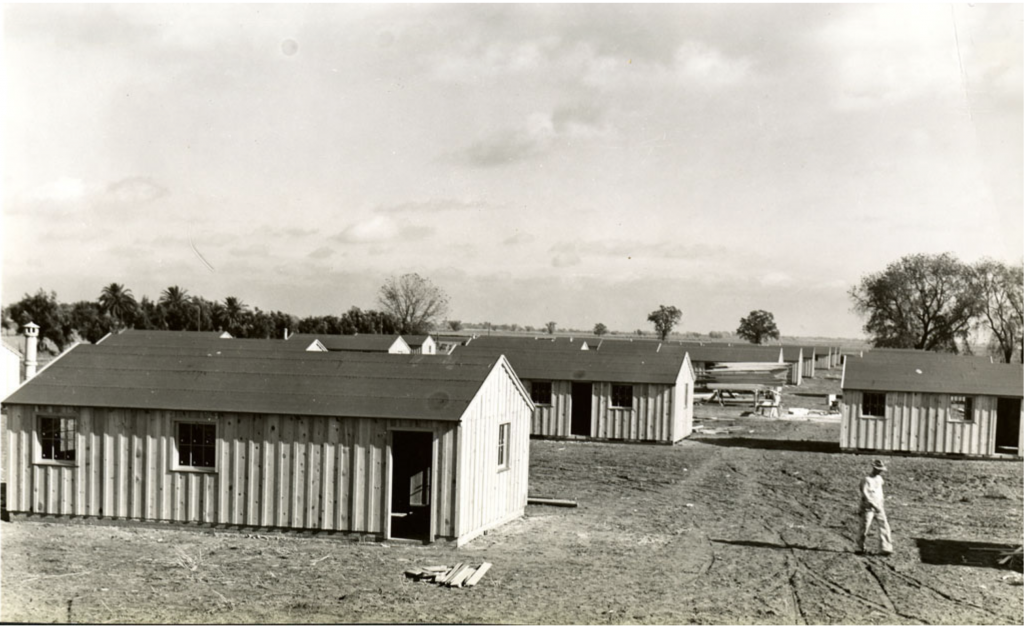 Sources:
Higgins, Floyd Halleck, "One man walking among the labor camp buildings at Spreckels Sugar Company, Woodland California," Digital Public Library of America, https://dp.la/item/2a2e9d5b061948baae1db9208e23a87b.
Floyd Halleck Higgins Photographs of Mexican Sugar Beet Workers, D-494, Department of Special Collections, General Library, University of California, Davis.