This source is a coloring book made by United Farm Workers as both an educational and a promotional material. Similar to the La Raza paper, the coloring book is in both Spanish and English. It depicts a short story of children finding out about the struggles of farm workers and deciding to support the movement and the Delano Grape Strike.
The use of Spanish and English shows that the United Farm Workers acknowledged the importance of spanish-speakers to their organizing. Additionally, the Spanish comes first on each page, which may be an indication of the organization prioritizing Spanish-speaking workers. The coloring book also shows how the organization acknowledged that workers often had children. The coloring book serves as both a promotion of the United Farm Workers as well as an actual piece of entertainment workers could give to their kids. This shows how appealing to the needs of workers beyond the workplace was a priority to the organization.
---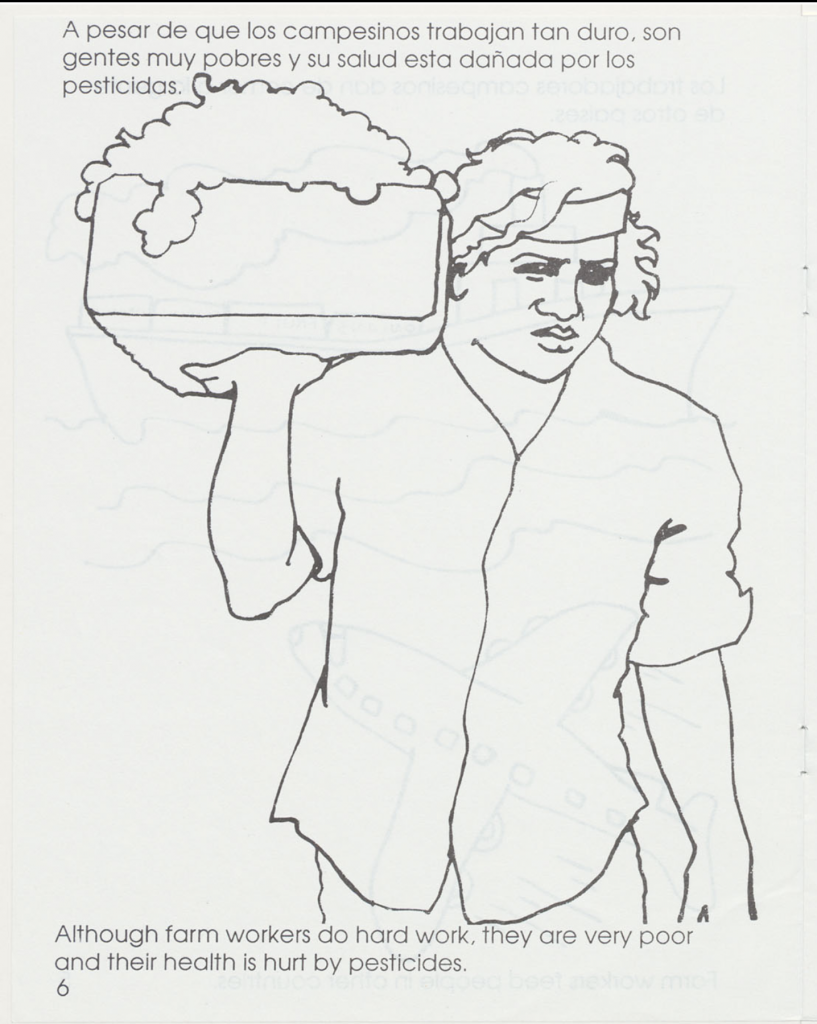 Source:
United Farm Workers, "A United Farm Workers coloring book." Digital Public Library of America, https://dp.la/item/2f27abaeb79b6d51a21df25a3600523b.